Viktor Davidov a BIM/VDC specialist at NCC Construction, and also a certified drone pilot, had an idea about bringing a 3D model of the property their customer was about to develop to the project meeting table. He captured the existing buildings on the property with a DJI Inspire 1 and the X3 camera.
At Spotscale we  processed the images into a 3D model and delivered it with our planning application Spotplanner. It's a great way to make use of your 3D model. With Spotplanner the different stakeholders of a project, such as the real estate owner, the architect and the project manager can bulldoze old buildings down and sketch new ones in a simple way. It's not replacing the work of an architect but rather serve as a tool for early discussions in the planning stage of a project.
We're very happy to be working with skilled drone operators and help them deliver great 3D experiences to their customers!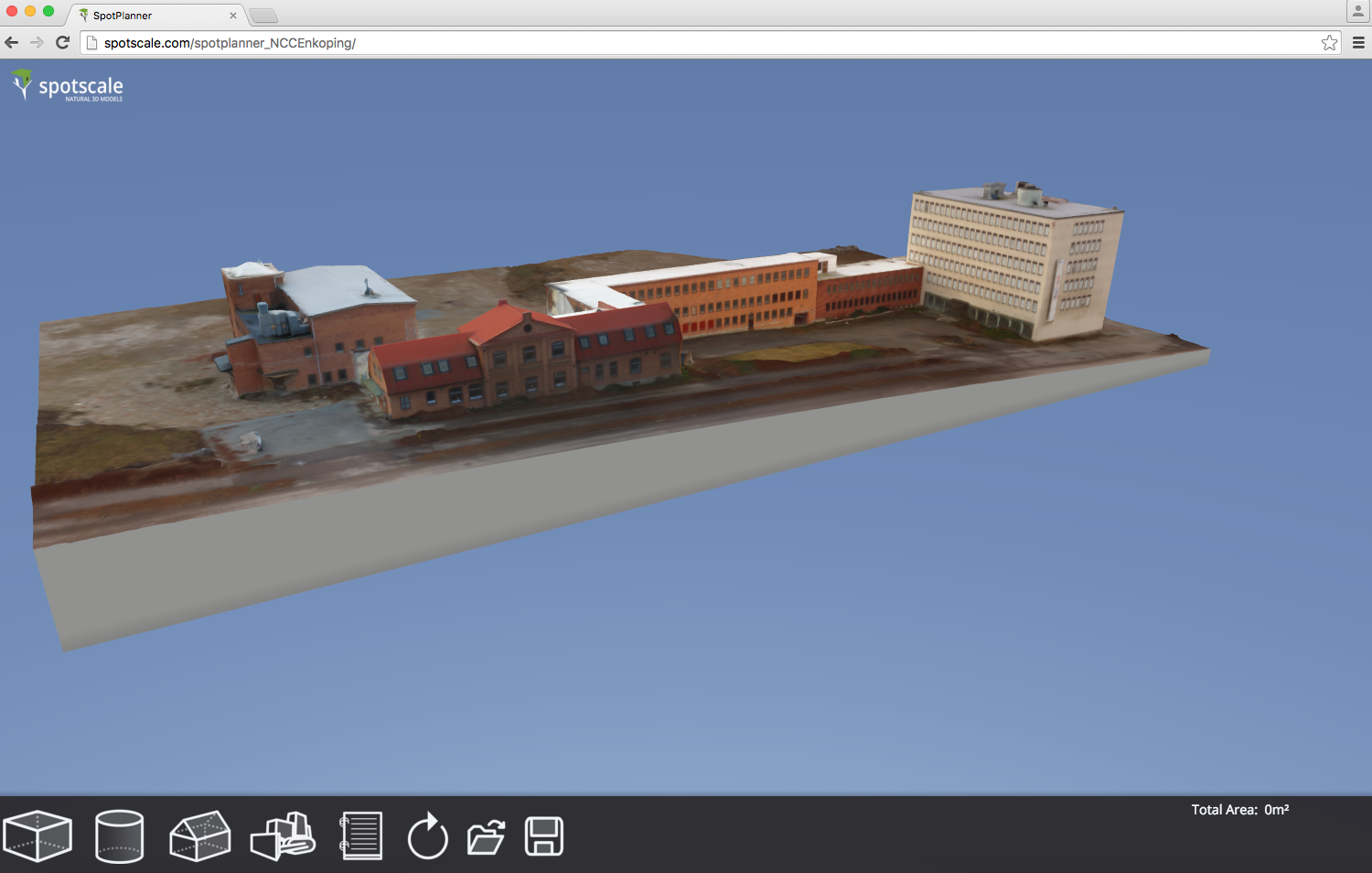 Want to try for yourself? Click here: Spotplanner (works best in Chrome on your computer)